Young Academic Achievers (YAA)
Young Academic Achievers is a segment of Brooklyn45's 30-minute television program that airs weekly.  The purpose of Young Academic Achievers, also known as YAA, is to encourage academic excellence through the powerful medium of television by recognizing the achievements of middle school and high school students.  Featuring a YAA is expected to motivate the peers and parents of that YAA.
YAA are required to meet the following criteria:
be a current middle school or high school student;

have a grade point average of 90 or above;

participate in some activity in school, the community, or with an organization;

be a Brooklyn resident
Brooklyn45 invites schools, parent-teacher organizations, block associations, community and religious organizations to identify outstanding students who satisfy the above criteria. 
Contact us at info@brooklyn45.com and provide the students name, parent name, phone number and email address. 
Featured Young Academic Achiever
Anya Eigner
School: Frank Sinatra High School of the Arts
Grade: 12th Grade
Anya Eigner is a senior at Frank Sinatra High School of the Arts. She has a real passion for dance, tapping into her talent as early as 3 years old.  She desires to attend Howard University where she will major in nursing and minor in dance.  Anya understands the importance of the arts in school and hopes that President Biden allows more opportunities for the arts.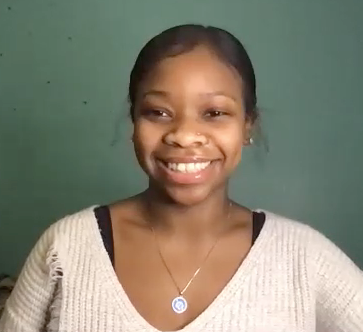 Pheona Angoy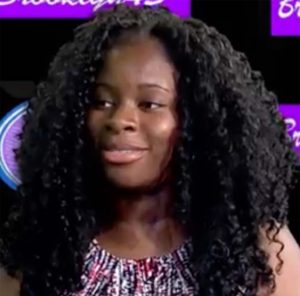 School: Midwood H.S.
Grade: 10
Year: 2017

Nedelka Yearwood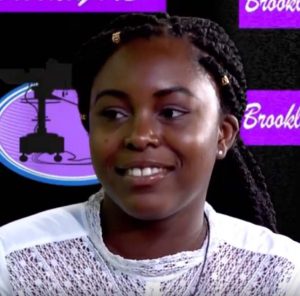 School: Edward R. Murrow
Grade: 9
Year: 2017

Denisha McCurchin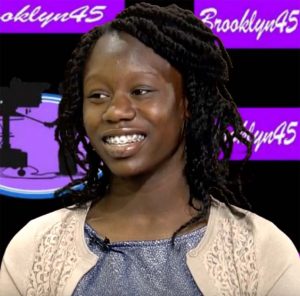 School: Bedford Academy H.S.
Grade: 11
Year: 2017

OPPORTUNITIES FOR MIDDLE AND HIGH SCHOOL STUDENTS
Opportunities are open for middle and high school students at Brooklyn public schools to come to our TV studios and talk about themselves, their performance in school and any non-school activities they are involved in.
Brooklyn45, Inc.
P.O. Box 100482 • Brooklyn, NY 11210 • Telephone: (646) 450-4957 • Email: Info@brooklyn45.com