Brooklyn45 is a public affairs television program that enlightens, empowers, and educates Brooklyn residents.
Airs every Tuesday and Thursday @ 9:00am and 8:00pm
Navigating the Court System
Date: 4/6/2021 and 4/8/2021
Topic: Learn about how the New York court system is set up and how to navigate within it. Guest: Rhonda Tomlinson, Esq.
Being Single During COVID-19
Date: 4/13/2021 and 4/15/2021
Topic: A discussion about the challenges of being single during the constraints of COVID-19.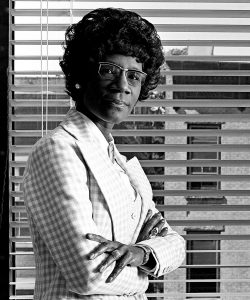 Harriet Tubman and Shirley Chisholm
  Leaders in The Fight for Equality
   By: Verna F. Barnett
There are two great names in the history African American people – Shirley Chisholm and Harriet Tubman.  Black history month is a good time to remember the daring acts of these two great women. Ms. Tubman conceived and led the underground railway, moving her family and loved ones from slave holding plantations of the South to freedom in the North. She never lost a "passenger." The more modern heroine, Shirley Chisholm, made her mark by being the first black woman elected to the United States Congress and the first black women to run for President of the United States of America.
The similarities between these two women are great. First of all, while Chisholm was studying at Brooklyn college, she joined the Harriet Tubman Society. We know that the actions of Tubman influenced how Chisholm fiercely and fearlessly navigated a somewhat hostile, male and white dominated society to make strides in opening doors to black women everywhere. Her predecessor, Ms. Tubman, returned to the Deep South many times and brought slaves back by using a system of safe houses to conduct her travelers to freedom.
Both women have now cemented their place in history. Ms. Tubman's image will be on the newest version of the U.S. twenty-dollar bill.  Ms. Chisholm was honored by the creation of a park alongside the Belt parkway where picnic areas are already setup. This park was underutilized last summer because of COVID-19; but hopefully as inoculations rise and deaths decline, the Shirley Chisholm Park will be more utilized by Brooklyn residents and others from elsewhere.  A statue of Ms. Chisholm was commissioned by New York City to be placed at the entrance to Prospect Park. The project was delayed due to COVID-19; but we must remind our political leaders not to drop the ball so hopefully the statue will be installed in 2021.
Two great women – both striving to show black people that with courage and conviction, the walls of racism can be broken down. Let us not forget their message and leadership during Black History Month.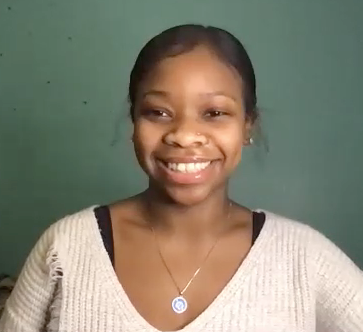 Anya Eigner

Frank Sinatra High School of the Arts, 12th Grade
YOUR SUPPORT IS IMPORTANT
Brooklyn45, Inc. is a non-profit 501(c)(3) organization.
YOUR SUPPORT IS IMPORTANT
Brooklyn45, Inc. is a non-profit 501(c)(3) organization.
Brooklyn45, Inc.
P.O. Box 100482 • Brooklyn, NY 11210 • Telephone: (646) 450-4957 • Email: Info@brooklyn45.com