Brooklyn45 is a public affairs television program that enlightens, empowers, and educates Brooklyn residents.
Airs every Tuesday and Thursday @ 9:00am and 8:00pm
Justice 456
Date: 8/3/2021 and 8/5/2021
Topic: A lesson on the 4th, 5th, and 6th amendments and how it can protect you.  Guests: Oral "Nick" Hillary and Mani Tafari.
Sugar and Salt
Date: 8/10/2021 and 8/12/2021
Topic: A discussion about two ingredients that are a staple in our diet but come with a lot of baggage.  Guests: Dr. Lois Bookhardt-Murray and Lorraine Byfield.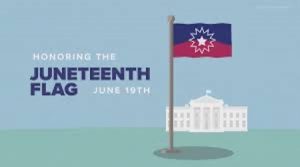 Celebrating Juneteenth: The Brooklyn Way
     By: Jolie Baynes
June 2021 has been filled with gains in the movement for justice, and equality.  On Wednesday June 18th, President Biden boldly signed legislation making Juneteenth a federal holiday. Marking the often forgotten Emancipation Day as one we as Americans cannot forget.
"All Americans can feel the power of this day, and learn from our history," Mr. Biden said at a ceremony at the White House, noting that it was the first national holiday established since Martin Luther King's Birthday in 1983. Juneteenth commemorated the end of slavery in America, in particular on a day in June 1865 when Texas slave were told of their freedom three months after the original proclamation.
Not many holidays gain federal recognition, however urgency to declare the date began last year as outrage poured over the killing of George Floyd, when protests, and riots broke out across the country. Here in New York Several Protests took place in Brooklyn, and residents marched across all four boroughs to demand justice, and recognition for the events that had taken place. Brooklyn has become the hub for rallies, and protests as brooklyners have come together and crossed color lines to demonstrate unity, acceptance, and strength against hate. For the pain people have, and still are suffering from police, and racial injustice, and to acknowledge what the holiday commemorates; Freedom.
On Juneteenth 2020 amidst the pandemic, the day served as one to educate and demonstrate as events were held throughout the borough. Juneteenth has served as an outlet not only to release the anger felt during the height of this pandemic, but to exercise the long felt need for more representation of black, and brown color in positions of leadership, and positivity.
Throughout history, Juneteenth has been called by other names; Freedom Day, Jubilee Day, Emancipation Day, and Liberation Day. Now following public acknowledgment of the Tulsa Race massacres, and hopeful justice like the Derek Chauvin verdict, remembering the past pain endured in this country is showing us where we need to go.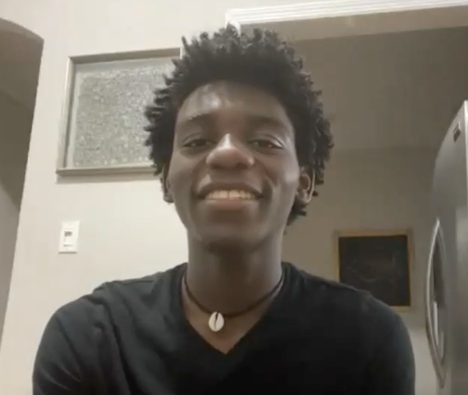 Isaac Forson

Brooklyn Technical High School
YOUR SUPPORT IS IMPORTANT
Brooklyn45, Inc. is a non-profit 501(c)(3) organization.
YOUR SUPPORT IS IMPORTANT
Brooklyn45, Inc. is a non-profit 501(c)(3) organization.
Brooklyn45, Inc.
P.O. Box 100482 • Brooklyn, NY 11210 • Telephone: (646) 450-4957 • Email: Info@brooklyn45.com