Brooklyn45 is a public affairs television program that enlightens, empowers, and educates Brooklyn residents.
Airs every Tuesday and Thursday @ 9:00am and 8:00pm
COVID In The Caribbean
Date: 10/19/2021 and 10/21/2021
Topic: A discussion on the status of COVID in the caribbean islands and the impact it has on the people and the economy.  Guest: Barbados family physican Dr. Adrian Lorde.
Purposefully Unvaccinated
Date: 10/26/2021 and 10/28/2021
Topic: Business owners discuss the restrictions and pressures with staff and customers around getting the vaccine.  Guests: Chef Michael Gordon and taxi driver Amadou Diallo.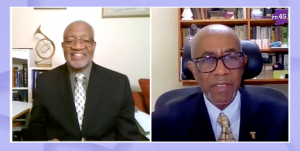 Rising COVID Cases In Barbados And Many Other Caribbean Countries!
Dr. Adrian Lorde who has been assessing the COVID situation there discusses that tonight at 8 o'clock on Brooklyn45 TV with host Prof. Sam Taitt. It will be rebroadcast this Thursday at 9am and 8pm.
Watch on the Brooklyn cable channels of Spectrum ch. 1995, FIOS ch. 42, Cablevision/Optimum ch. 67 and RCN ch. 82. Share this information with your relatives and friends in Brooklyn.
The Centers for Disease Control and Prevention continues to add countries to level 4 — its highest travel advisory — and are advising Americans to avoid travel to many Caribbean countries because of this "very high" level of COVID-19.
The interview with Dr. Lorde will be posted on our YouTube channel this week so that people anywhere in the world will be able to watch it.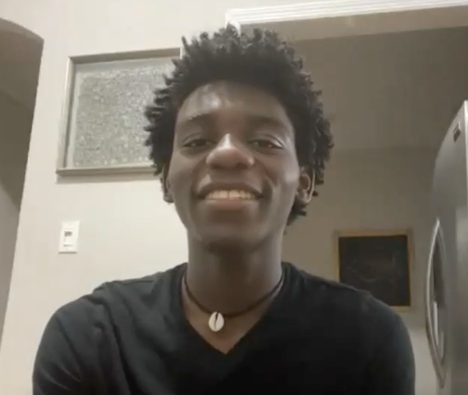 Isaac Forson

Brooklyn Technical High School
YOUR SUPPORT IS IMPORTANT
Brooklyn45, Inc. is a non-profit 501(c)(3) organization.
YOUR SUPPORT IS IMPORTANT
Brooklyn45, Inc. is a non-profit 501(c)(3) organization.
Brooklyn45, Inc.
P.O. Box 100482 • Brooklyn, NY 11210 • Telephone: (646) 450-4957 • Email: Info@brooklyn45.com