Brooklyn45 is a public affairs television program that enlightens, empowers, and educates Brooklyn residents.
Airs every Tuesday and Thursday @ 9:00am and 8:00pm
Re-Opening And The Challenges We Face
Date: 6/15/2021 and 6/17/2021
Topic: A discussion about challenges businesses face as we begin to re-open.  Guest: Rev. Samuel Nicolas and Dheydra Lovell.
Fibroids
Date: 6/22/2021 and 6/24/2021
Topic: A discussion about living with fibroids.  Guest: Dr. Ketly Michel and Xamayla Rose.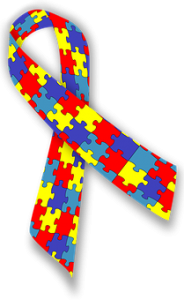 Autism Awareness Month
     By: Ameerah Merrin
Look me in the eyes when I'm talking to you? Why don't you interact with your peers? Are you here? What is wrong with you? These are some of the questions that get thrown at those who may be on the Autism spectrum. In light of April being Autism Awareness Month, let me explain for those who don't know what this is. Autism spectrum disorder (ASD) is a developmental disorder that affects a person's behavior as well as their ability to communicate effectively with others. Autism can be diagnosed at any age, but it is said to be a "developmental disorder." This would be because characteristics are usually displayed in the first two years of life.
So what are these characteristics we should look out for? According to the Diagnostic and Statistical Manual of Mental Disorders (DSM-5), a guide created by the American Psychiatric Association used to diagnose mental disorders, people with ASD have:
"Difficulty with communication and interaction with other people. Inability to look people in the eyes when talking.
Restricted interests and repetitive behaviors.
Symptoms that hurt the person's ability to function properly in school, work, and other areas of life."
Autism is considered a "spectrum" disorder because a person can be "high functioning" or for lack of a better word "low functioning" on the chart. Obviously, the higher functioning they are the more independent they are and more capable of "fitting in."  There is wide variation in the type and severity of symptoms people experience. ASD occurs in all ethnic, racial, and economic groups. As an educator with a MA in teaching students with disabilities, I've worked with this unique population for a number of years. I tell you: they are not to be written off as unintelligent!!! In my opinion it's actually the opposite. They are brilliant!!
There are many developmental programs which offer services to bring out the best in those with Autism Spectrum Disorder. Here are a few:
"Birth to Five: Watch Me Thrive!" promotes developmental and behavioral screening and support. It encourages early childhood experts – including those in early care and education, primary health care, early intervention, child welfare and mental health – to work together with children and their families. It also includes a summary of information on developmental and behavioral screening tools, "User Guides" for many audiences (e.g., teachers, pediatricians, parents, social workers, community leaders) that define screening and its importance, and an electronic toolkit that provides resources for each audience.
The "Learn the Signs. Act Early" program aims to improve early identification of children with autism and other developmental disabilities so they can get the services they need. Many children with a developmental disability are not identified until after entering school – yet early intervention can have a significant impact on a child's ability to learn new skills. CDC's program promotes awareness of healthy developmental milestones in early childhood, promotes early identification of signs of delay, and works with state and national partners to improve screening and referral to early intervention services.
"Birch Family Services" empowers individuals with autism and developmental disabilities to lead fulfilling lives. They support more than 2,000 individuals and their families each day throughout New York City.
Here are some famous people who were/are on the spectrum:
Bill Gates – Co-founder of the Microsoft Corporation
Temple Grandin – Animal Scientist
Daryl Hannah – Actress & Environmental Activist
Thomas Jefferson – Early American Politician
Steve Jobs – Former CEO of Apple
James Joyce – Author of "Ulysses"
Alfred Kinsey – Sexologist & Biologist
Stanley Kubrick – Film Director
Michelangelo – Sculptor, Painter, Architect, Poet
Wolfgang Amadeus Mozart – Classical Composer
Sir Isaac Newton – Mathematician, Astronomer, & Physicist
Jerry Seinfeld – Comedian
Satoshi Tajiri – Creator of Nintendo's Pokémon
Nikola Tesla – Inventor
Andy Warhol – Artist
Ludwig Wittgenstein – Philosopher
William Butler Yeats – Poet
Well, isn't that something?! During this month (Autism Awareness Month), let's raise our fist to those on the spectrum and continue to encourage them and their caregivers to be the best they can be!! They are that puzzle piece the world needs!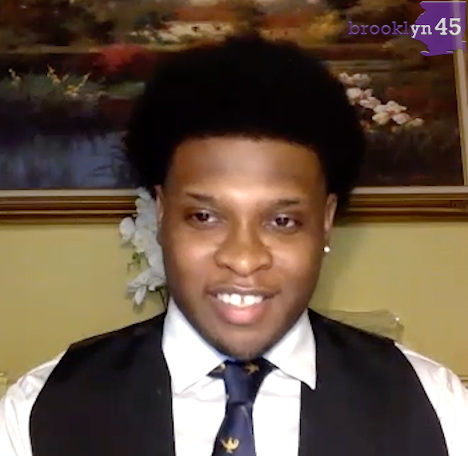 Daniel Dudley

The Kew Forest School, 12th Grade
YOUR SUPPORT IS IMPORTANT
Brooklyn45, Inc. is a non-profit 501(c)(3) organization.
YOUR SUPPORT IS IMPORTANT
Brooklyn45, Inc. is a non-profit 501(c)(3) organization.
Brooklyn45, Inc.
P.O. Box 100482 • Brooklyn, NY 11210 • Telephone: (646) 450-4957 • Email: Info@brooklyn45.com